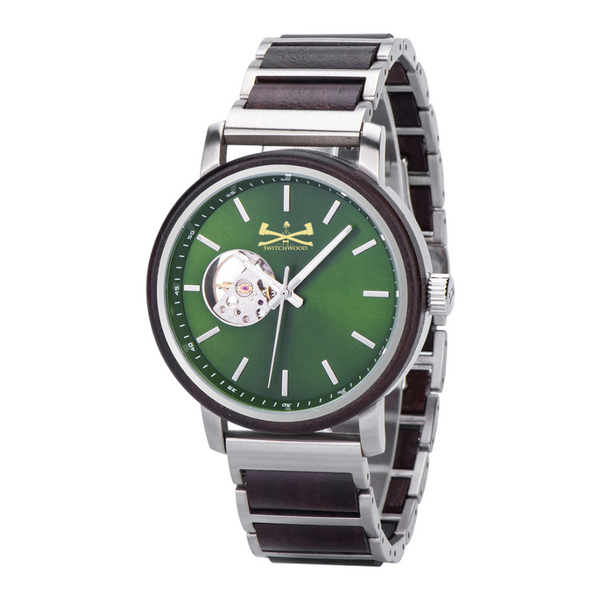 Introducing the ultimate timepiece. This watch is a standout among the rest, featuring a unique blend of stainless steel and wooden materials that set it apart from traditional timepieces. The wooden bezel and bracelet links add a touch of nature to the design while the 
44mm diameter stainless steel case provides a nice contrast as well as durability and strength.
The automatic movement of this watch ensures accurate timekeeping and requires no battery, making it eco-friendly and hassle-free. A window on the watch face allows you to view the internal mechanics of the timepiece, giving you a glimpse into the intricate workings of this impressive watch. 
The combination of style, function, and durability makes this watch the perfect accessory.